Back in August last year, I set out to hike the Alpe Adria Trail. The trail runs 466 miles long and consists of 43 stages, traveling through Austria, Slovenia, and Italy. Unfortunately, after two weeks of hiking, I developed a painful shin splint in my left leg that took me off the hiking trail for the remainder of the trip. I was able to pivot to E-Biking, which I really enjoyed, but it remained a goal of mine to hike all 43 stages.
I'm happy to say that I was able to accomplish this! I just returned from an amazing 40-day hike on the trail. I was surrounded by great friends and beautiful scenery and shared many delicious meals, conversations, and laughs. The diverse beauty on the trail never ceases to amaze me! The landscape is such a great combination of villages, rugged mountains, agricultural land, and small cities. We even passed through some vineyards in Italy, which was quite lovely!
I averaged six to eight hours of hiking per day, so the intense, daily physical exercise felt great. I made sure to incorporate rest days, which are crucial to make sure you give your body time to rest and revitalize. I ended up having six rest days and thirty-four active days. Camping isn't allowed on this trail, so we spent our days hiking and our nights in different villages. This made it easier to stay on top of work while hiking and allowed me to meet many amazing, friendly people along the way. Like last year, my friend and expert travel planner, Kathy Dragon, helped organize this trip and planned our daily lodging and food accommodations. She has created a wonderful travel company called Whole Journeys.
During my 40 days on the trail, I was able to read and listen to several incredible books. I'd like to share a few of my favorites: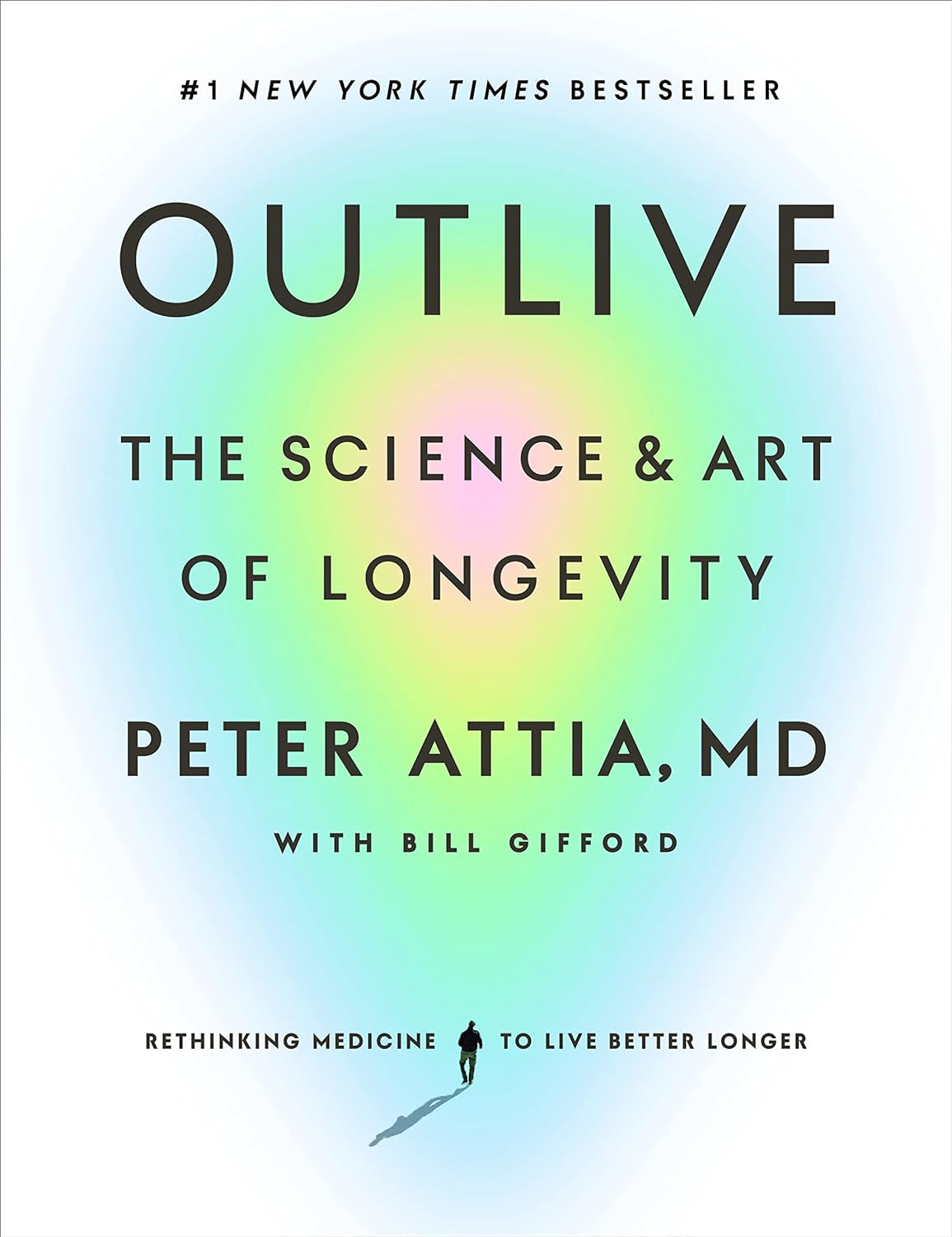 If you're interested in learning more about optimizing your longevity and the steps you can take to live longer and better, I highly recommend reading Peter Attia's newest book, Outlive. He uses modern science to provide innovative nutritional interventions, techniques for optimizing exercise and sleep, and tools for bettering emotional and mental health.
My biggest takeaway from the book: take action now. A lot of times, I think we assume that aging and longevity are what they are and that there's not much you can do to change your fate. Outlive dismantles this, arguing that with the right guide, you can outlive your genes to make each decade better than the one before.
For me, prioritizing quality sleep, eating a healthy diet (for me this is a whole-foods, plant-based diet), exercising every day (hiking, pickleball, yoga, and Pilates), and incorporating meditation and spiritual practices into my daily routine have made all the difference. I feel better today at 70 than I did when I was 50!
Science has evolved significantly, and with this, we're able to create a unique, personalized strategy to optimize each individual's health and longevity. Whether this means using Microbiome testing to understand your gut health and protect you from metabolic and digestive disorders or using VO2 Max testing to improve your cardiovascular health, modern science has given us the opportunity to improve our health in ways we couldn't before.
We plan to offer most of the longevity offerings and techniques Attia discusses at Love.Life. If you are looking for a great doctor or health coach, check out Love.Life Telehealth and our Love.Life Health Coaching for diabetes and weight loss. Our first 45,000 sq. ft. Love.Life center is scheduled to open in June 2024 in El Segundo, CA (Los Angeles area). I am very excited to help others to improve their health, vitality, and longevity.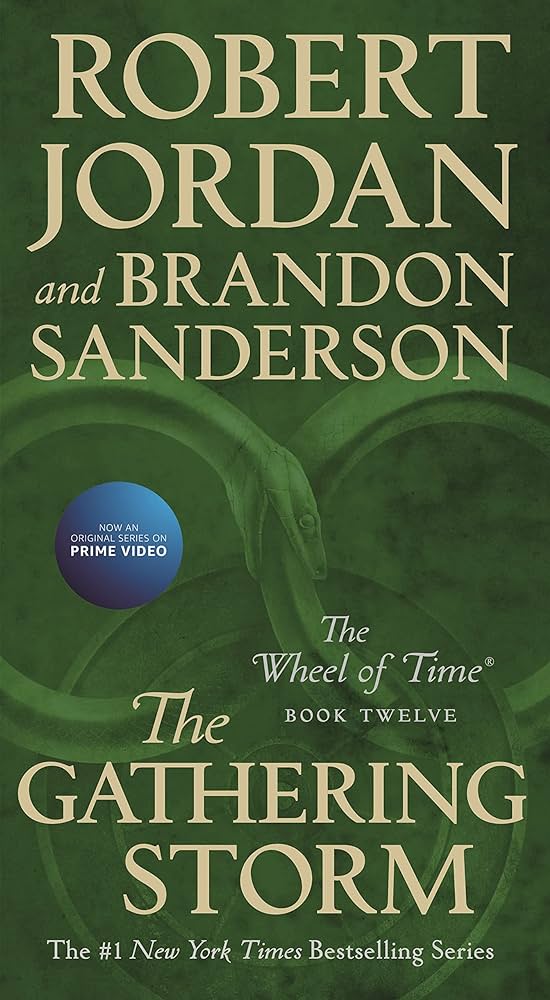 The Wheel of Time series books 12-14 by Robert Jordan and Brandon Sanderson – The Gathering Storm, Towers of Midnight, and A Memory of Light
I've talked about The Wheel of Time books previously and can't recommend this series enough if you like fantasy! The books are quite long (averaging 826 pages each) but well worth the time investment. As I've mentioned before, the series' ability to develop characters and story build in such great detail is amazing. Books 12, 13, and 14 were written by Brandon Sanderson, who completed the series based on the notes that Robert Jordan had left before his passing. I thought Sanderson did a wonderful job of capturing Jordan's style and vision for the series. Full disclosure on this series – I thought books 1-7 and 12-14 were fantastic. I thought books 8-11 were a bit tedious but worth powering through to get to the final 3.
Books 12-14 are the final three books in the series – meaning I've finally finished! I listened to this series on Audible, and since the books are so long, I was curious about how many hours I've listened to over the duration of the series. The answer: 19 days, 5 hours, and 25 minutes!
This story details the life of one of the most fascinating and innovative entrepreneurs today: Elon Musk. Isaacson did an amazing job creating a compelling narrative of both Musk's personal and professional life. It was clear that he spent a lot of time researching and interviewing Musk and those in his close circle to create such a detailed, inside look into Musk's life and his path to success and innovation.
One thing that really stuck with me was the broader theme of entrepreneurship. Sharing Musk's trials and triumphs and diving deep into his decision-making process highlighted how most entrepreneurs aren't by-the-book planners – we figure out things as we go along. When faced with a problem, entrepreneurs see an opportunity and often innovate and create new business ideas to find a solution. Personally, I thought the most fascinating part of the book was the story behind Musk's creation of Space X. Isaacson writes how Musk went to Russia to buy rockets, but they wouldn't sell them to him. Instead of giving up, he decided to make his own (for even cheaper) and went a step further to make them reusable. From here, he ended up creating Starlink. This is a great example of how entrepreneurs invent as new problems arise. (Full disclosure—I am an investor in Space X and therefore Starlink as well).
If you enjoy learning about entrepreneurship from one of the world's most innovative leaders, I highly recommend adding this book to your must-reads list.