A whole-food, plant-based diet prioritizes eating whole unprocessed foods with 90-100 percent of your daily calories coming from plant foods. I have been vegan and 100 percent plant-based since 2003 for both ethical and health and vitality reasons and have experienced so many positive differences after making this lifestyle change. Many people think I have always had these healthy habits when in reality, it's quite the opposite. I actually grew up on frozen TV dinners!
Transitioning to a whole-food, plant-based diet can seem intimidating. How can I give up my favorite burger? Or my great-grandmother's special recipe for the holidays? People sometimes view dietary changes as a form of loss. They focus on all the things they can't have instead of looking at the abundance of delicious things they can have. Food is so much about pleasure, and there's no loss of pleasure when you're eating plant-based food! It does require a fundamental change in your habits around eating and preparing food that goes against what is familiar. The hardest part is getting started. Once you do and begin to become accustomed to your new routine and the abundance of delicious plant-based foods, it will become easier and easier to maintain.   
When starting, it can be really helpful to have ingredients for a few, simple meal ideas on hand. Whether you already practice a vegan diet, are just starting, or simply want to try a vegan meal, here are three simple meal ideas that I love and would recommend: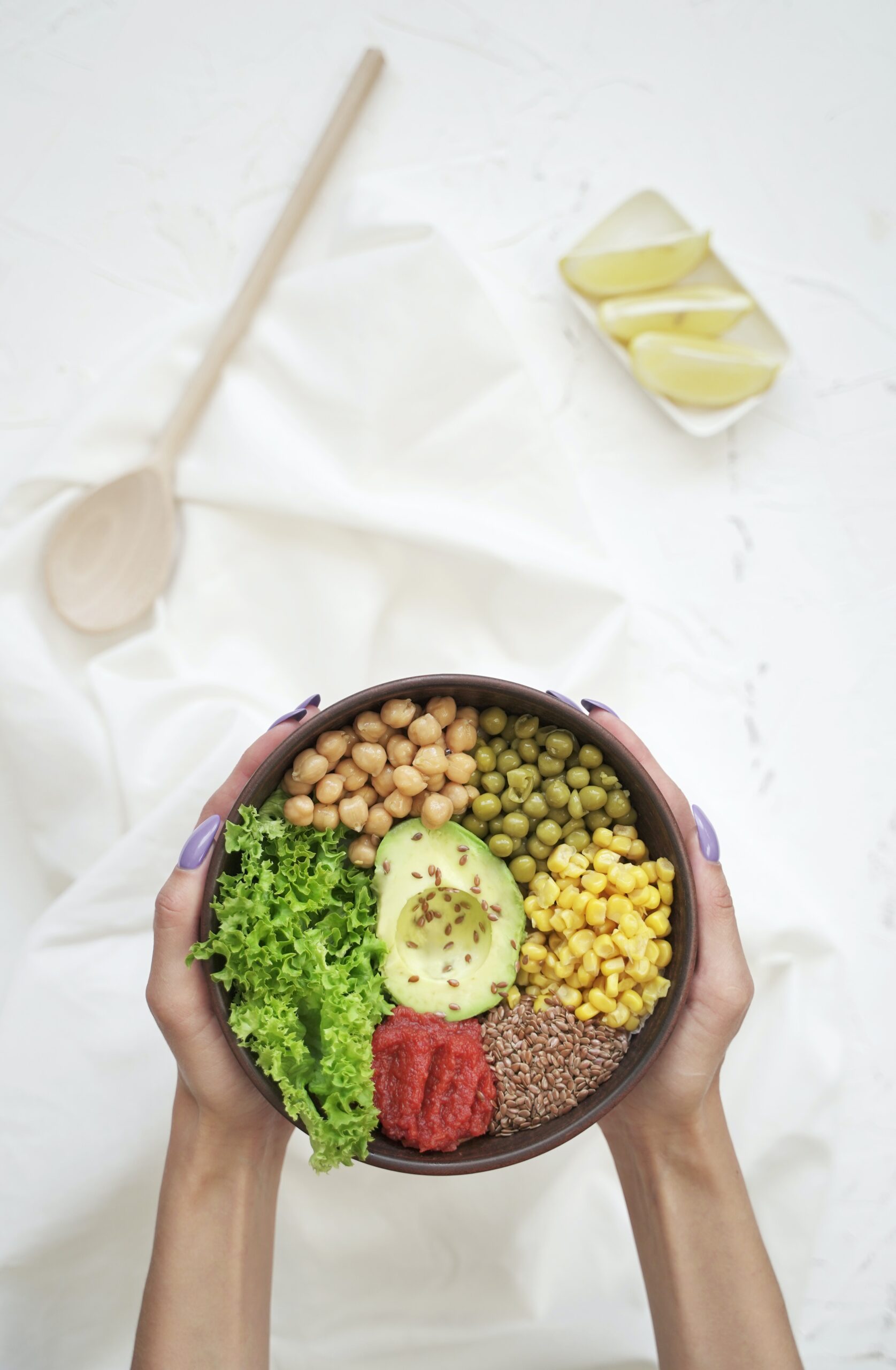 1. Build-your-own Bowls  
Bowls are one of my favorite meal ideas, especially when I'm in a pinch. I love that they are so quick, easy, and customizable. There is so much variation in creating your own bowls – I never get tired of them because your options are endless!
For breakfast, I love to make an oatmeal bowl. I opt for organic steel-cut oats as the base. I generally soak my oats overnight in my rice cooker, because if they are soaked overnight, it only takes about 20 minutes to cook them in the morning. I love to top the oats with fresh, organic berries (blueberries, blackberries, raspberries, and strawberries), a banana, and organic unsweetened almond milk. Sometimes I'll also add freshly ground organic flax and chia seeds too. This breakfast bowl is one of my go-to's because it is so simple, nutritious, and delicious!
For dinner, I often make a wellness bowl. There is something so satisfying and comforting about having a warm bowl filled with healthy, nutritious food. Wellness bowls are wonderful because they include all the elements of a balanced meal and are a wonderful way to ensure you are having all your essential nutrients.
When preparing a wellness bowl, the first step is to choose your base. This can include whole grains, whole grain pasta, or cooked starchy vegetables. I usually have sweet potatoes – they are my favorite! Next, add beans or legumes, steamed, roasted, or raw vegetables, and any additional toppings such as toasted nuts, seeds, herbs, and spices. To finish, add a dressing, sauce, citrus, or hot sauce. I usually add a homemade nut sauce. I have found that it can be really helpful to have your sauce made and stored in the fridge and used as needed throughout the week. There are so many delicious variations on this simple meal – it truly never gets boring!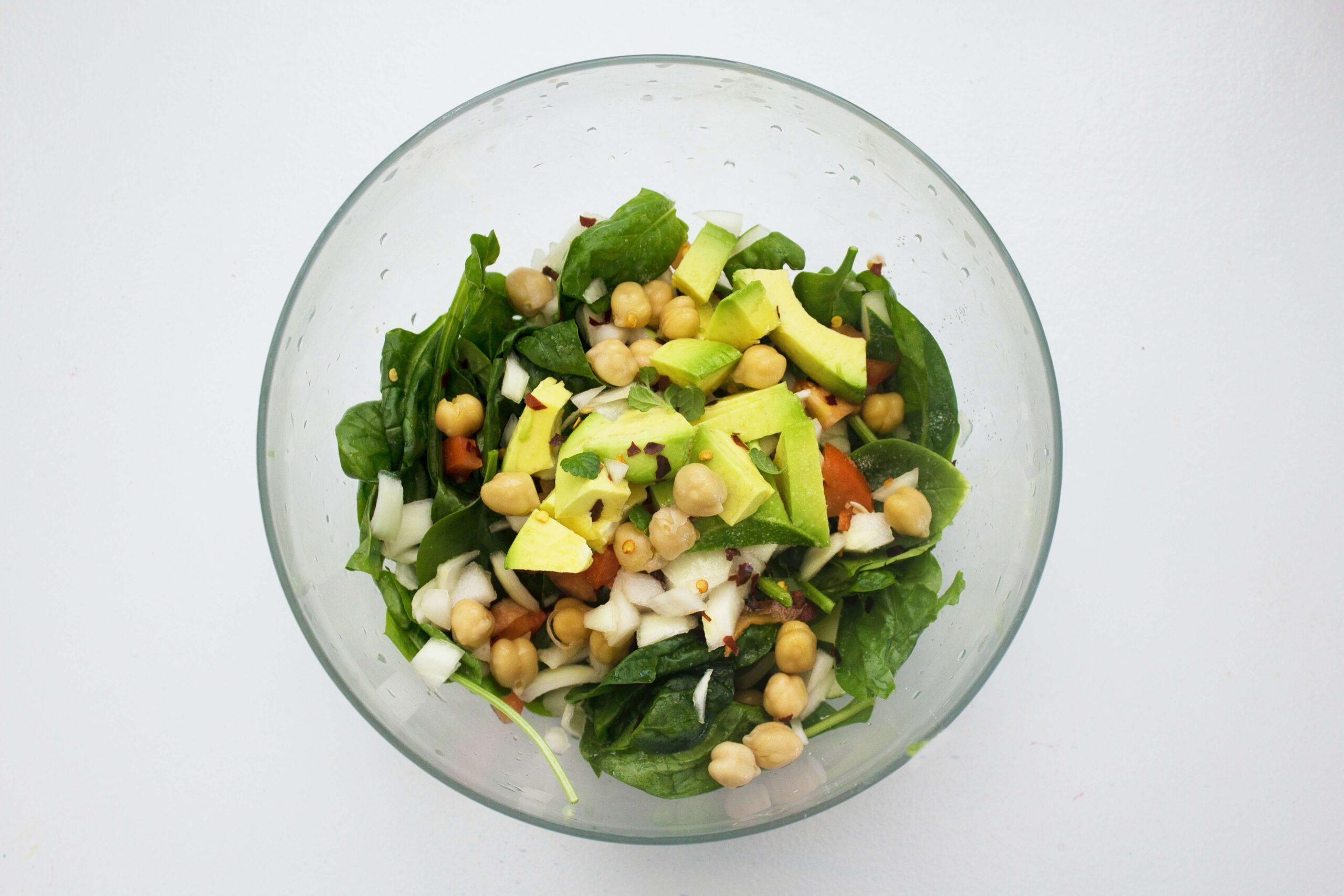 2. Salads as Mains
Salads are often seen as side dishes, but can easily be a satisfying, nutritious, and delicious main dish. I love having a big salad for lunch. Similar to build-your-own bowls, I love the customizable aspect of salads.
Leafy greens form the base of my salads and are very nutrient-dense. I typically have an organic spring mix, which is a mixture of organic baby lettuces, spinach, arugula, kale, and other greens. I also enjoy adding microgreens for a fresh, spicy kick. To make my salads filling and satiating, I add raw vegetables, nuts and seeds, whole grains, and beans. Some form of starch is important – sweet potatoes, quinoa, and cannellini beans are staples for me.
My favorite part of my salad is the dressing! I love making homemade nut dressings and I often make a big batch and store it in the fridge. It really elevates the flavor of the greens and other vegetables. My favorite dressing is an oil-free Cashew Ranch Dressing! I have eliminated oil from my diet, so the dressings I make are all oil-free.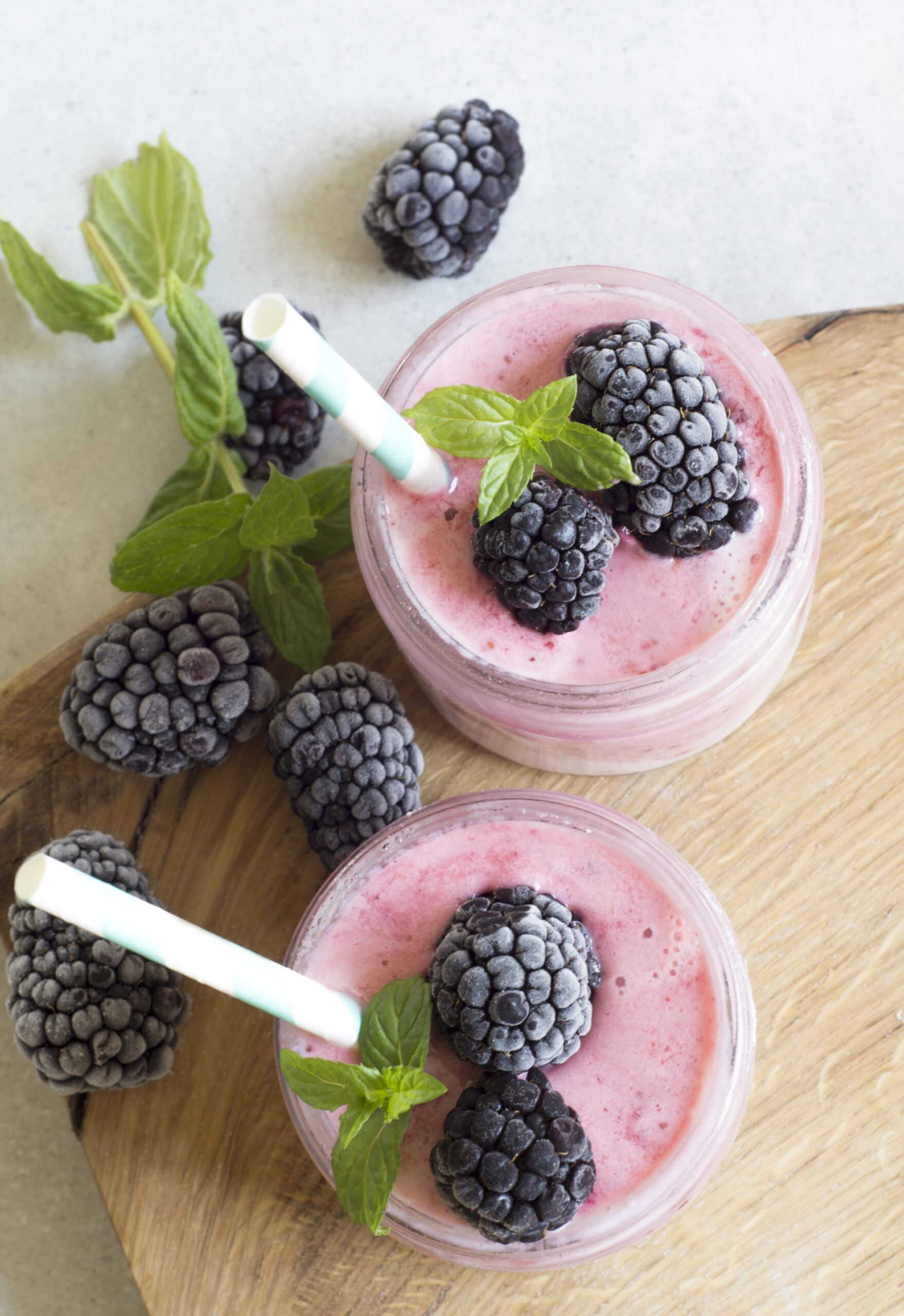 3. Smoothies
Smoothies are great because they're an ideal meal option for when you're on the go. I love having a smoothie for breakfast because it is such an easy way for me to start my day off with a simple meal packed with nutrients.
Greens including spinach, kale, collard greens, and watercress are the majority of my smoothie. I also add ginger and turmeric root, nuts and seeds including Brazil nuts, walnuts, hemp seeds, flax seeds, and chia seeds, and fruits including berries (blackberries, strawberries, raspberries, blueberries), bananas, and any other frozen fruit I have on hand. I also add several different supplements to my smoothie including golden milk, maca powder, matcha powder, and açai powder. I'll also throw in dates and unsweetened cacao powder for sweetness and a chocolate flavor! I use unsweetened vanilla almond milk or water for my liquid. Smoothies are great because you can choose what ingredients you want to include based on your nutrient goals – they can be as simple or complex as you want!  
For more simple, nutritious, and delicious whole food, plant-based meal ideas and recipes, check out my cookbook!