With the spring season and warmer weather approaching, the time to start hosting is just around the corner. There are so many delicious and nutritious whole-food, plant-based options that your guests will love! Here are a few of my favorites: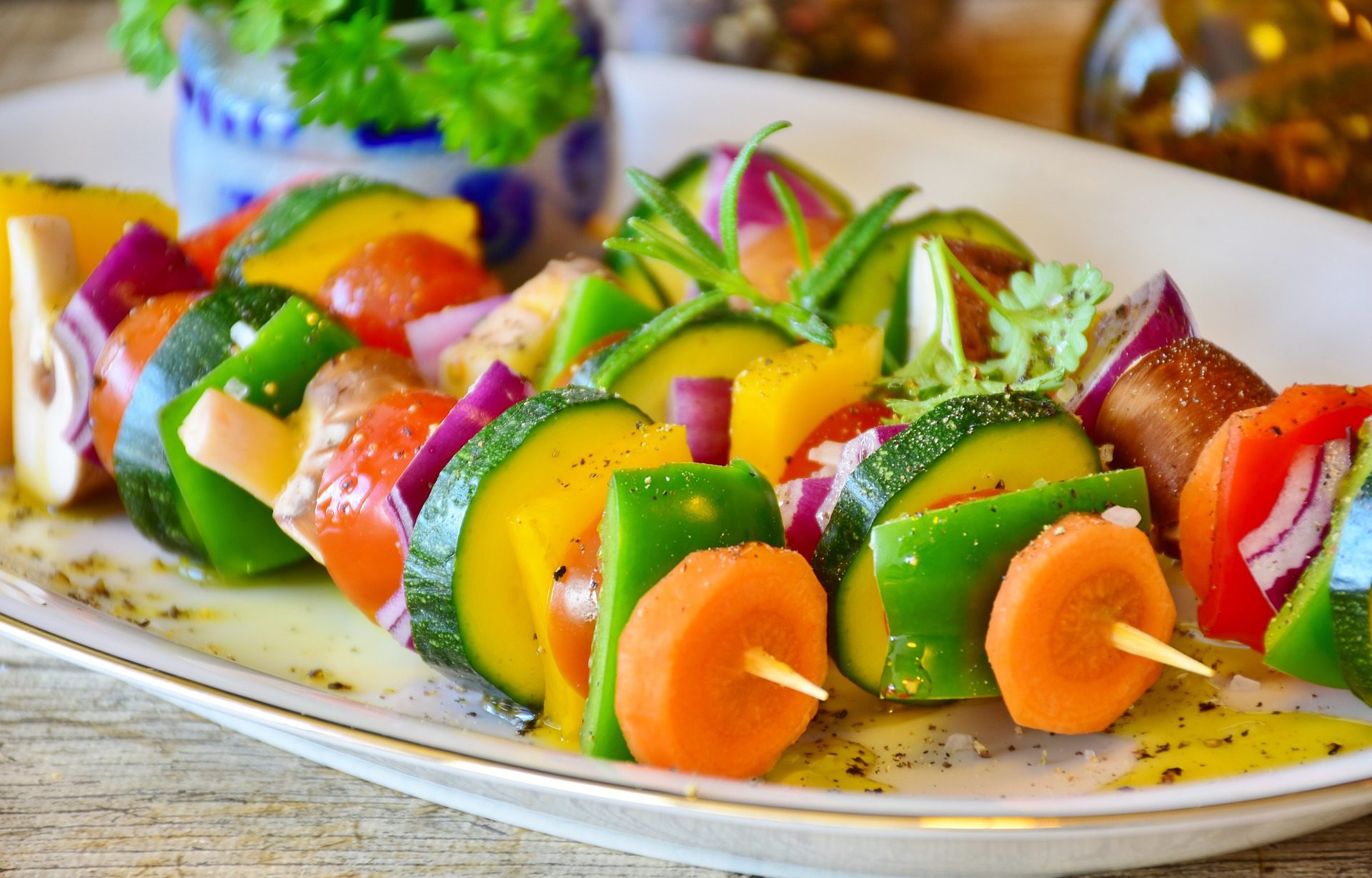 Roasted Vegetable Skewers
This is one of my favorite appetizers to serve because it's super easy to make and there's a ton of variety. I simply cut up a variety of vegetables, season them generously (pick your favorite and don't be shy!), and roast them. I recommend trying a variety of mushrooms, broccoli or cauliflower florets, cubed sweet potato, zucchini, or sweet peppers. I love to include lots of colorful vegetables like squashes and peppers to give the appetizer a fun, eye-catching look. I also like to add marinated tofu cubes if I want the appetizer to be more of a hearty dish. You really can't go wrong!
I typically serve this with an oil-free, homemade dipping sauce – I really enjoy pairing this with an Asian BBQ sauce. Click here to check out the recipe!
Dips and Spreads
Who doesn't love a good dip appetizer? There are so many delicious whole-food, plant-based versions of traditional dips and spreads, which makes it so easy to make or purchase a plant-based version to serve your guests. Salsa, Baba Ghanoush, hummus, paté, and vegan cream cheese spreads are always fan favorites. A couple of my favorite recipes are homemade Dill Hummus or Cashew Cream Cheese served with fresh vegetables or whole-grain bread. You can find delicious recipes for whole-food, plant-based dips and spreads in The Whole Foods Cookbook!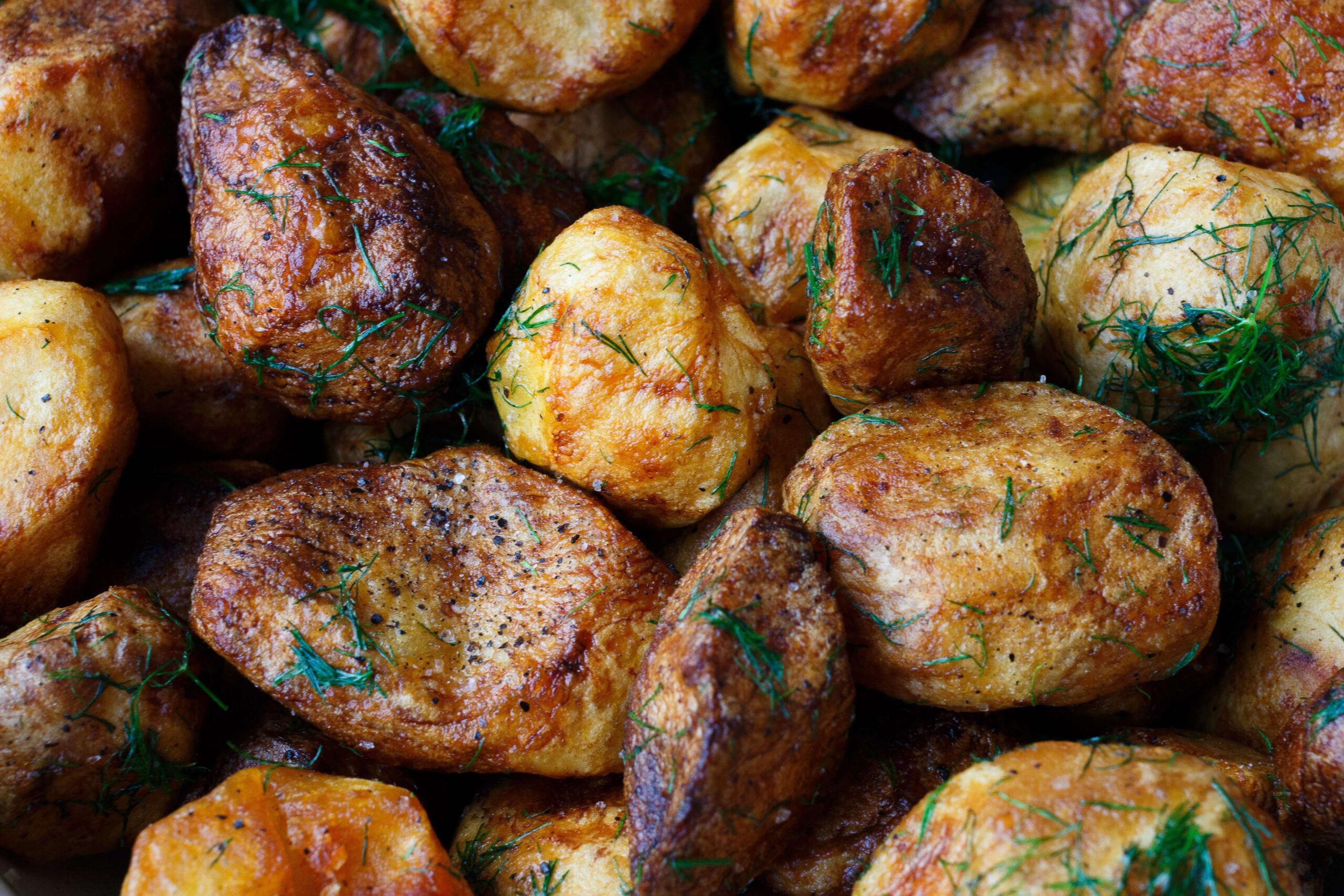 Potatoes
I love potatoes, and I can guarantee your guests will too! Sweet potatoes are my absolute favorite, but I also enjoy red potatoes, gold potatoes, and white potatoes. There are so many ways you can serve potatoes as an appetizer, especially since there are so many different types of potatoes. Roasted twice-baked potatoes using small red potatoes are always a great bite-sized appetizer – simply substitute conventional ingredients for a basic, homemade cashew cream sauce or purchase a plant-based sour cream from the store. If you're looking to make something more simple, remember that all potato varieties are delicious when seasoned and roasted until crispy. They can be cubed or cut into a french-fry shape and served with a homemade sauce for dipping.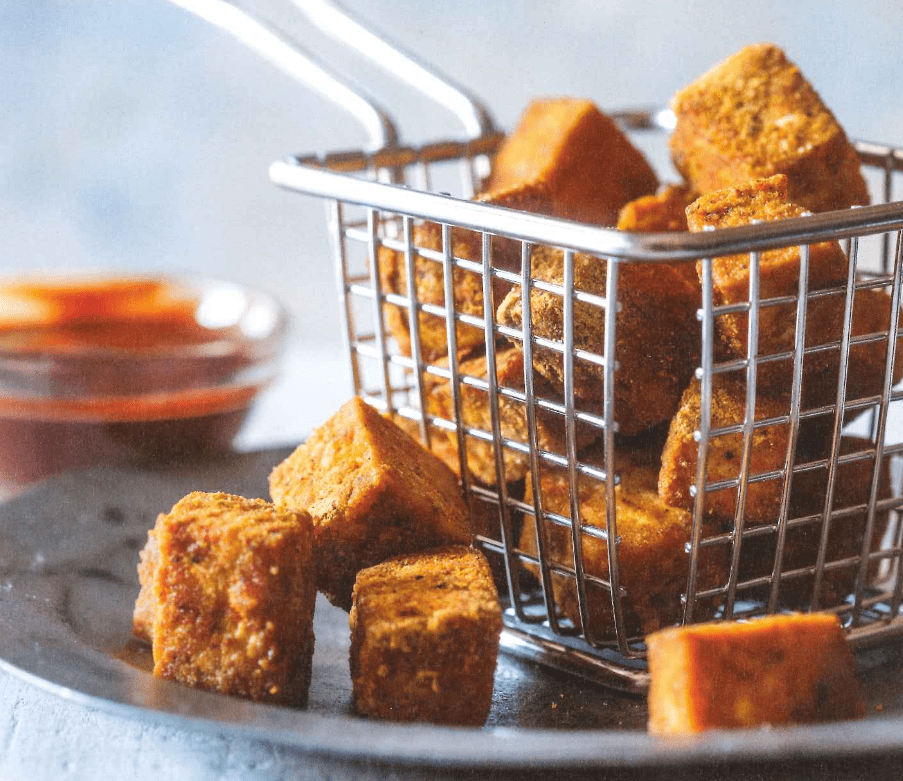 Tofu Bites
Crispy tofu bites are a delicious, healthy appetizer that your guests are sure to love. To make, cut extra firm tofu into cubes, coat in your favorite seasoning mixture, and bake. Make sure to drain your tofu and get as much water out of them as possible. This will allow them to get extra crispy. Serve these on skewers and pair with a whole-food, plant-based sauce for dipping!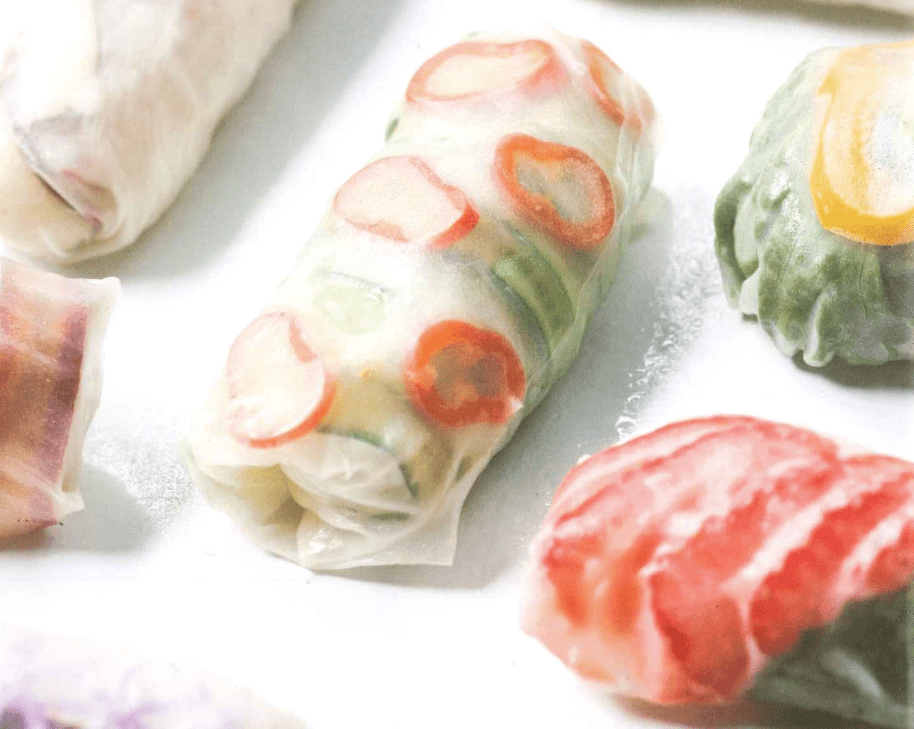 Summer Rolls
Summer rolls are a great opportunity to spotlight delicious seasonal fruits and vegetables. They allow for such a colorful and customizable appetizer, which your guests are sure to love! When serving this, I often like to pre-cut and prepare all of the fruits, vegetables, and sauces in advance and allow guests to create and roll their own. It's so fun to allow guests to get creative with their own combinations of ingredients.
These apps always have my guests coming back for seconds…I hope yours do too! To try more whole-food, plant-based appetizer ideas, check out The Whole Foods Cookbook!